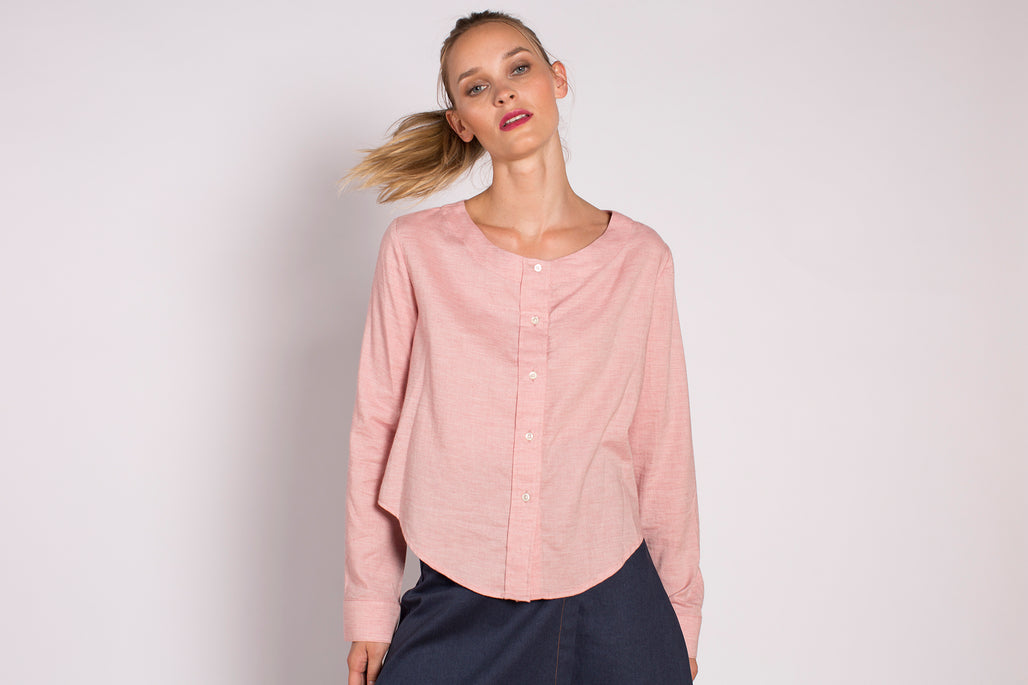 Pretty in Pink Club
Binge-watch any John Hughes movies lately? Our favorite hero could be budding fashion designer Andie from Pretty in Pink, but sometimes we love Claire for being so real about her #firstworldproblems in The Breakfast Club.
Introducing The Ringwald—for when you want to feel expressive yet effortless, and to embody that independent spirit who stays true to herself.
Designed with ease in mind, this collarless button-up says "I just threw this on" and exudes a quiet flair.
This blouse is made with organic cotton. For those who don't know, organic cotton is grown using methods and materials that have a positive impact on the environment. Organic production systems replenish and maintain soil fertility, expand biologically diverse agriculture, and prohibit the use of toxic pesticides and fertilizers.
The best part though——organic cotton drapes better, is softer and more comfortable.                                                                                                                                                                                                                                                                                                                                                
Share